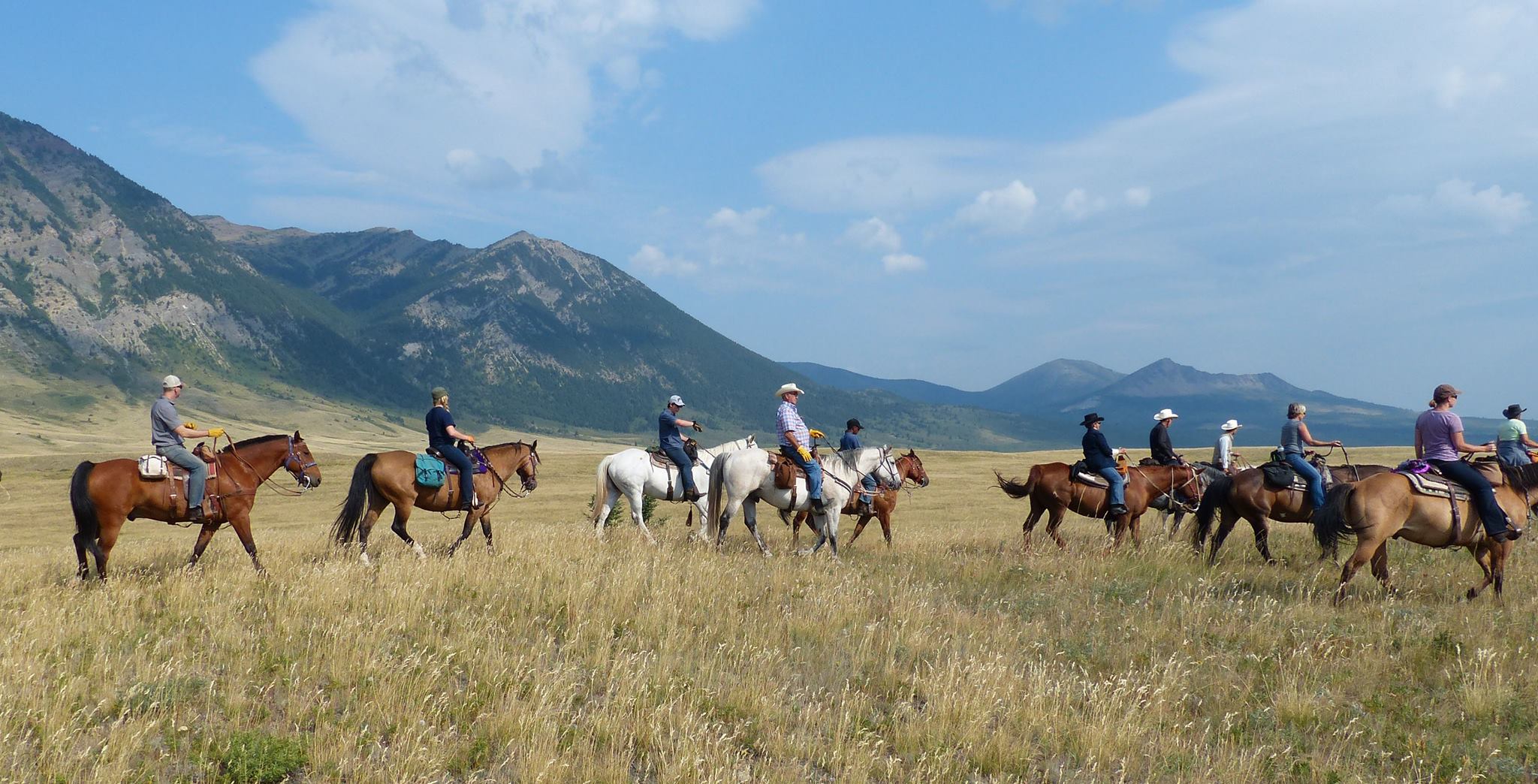 Trail Riders of the Canadian Rockies
We apologize for this one-page temporary web page while our website is being redesigned and updated for 2018. Please contact us if you have questions at 1-844-560-5522 or by email to admin@trail-rides.ca
Trail Riders of the Canadian Rockies is a non-profit registered society celebrating 95 years of taking people from all over the world into the back country of Canada's mountain National Parks.
Honouring our distinctive western cowboy culture, our six day adventure trips include excellent teepee and tent accommodations (with raised cots & mattresses), four-star food, professional guides and live entertainment in our "rustic wilderness camp" which is complete with hot washing water and a hot outdoor shower!
Riding experience ranges from beginners to the experienced and we can accommodate everyone's abilities. Experience backcountry vistas rarely seen on these dream getaway adventures with professional guides and cooks.
That hidden gem that you have been looking for? Well, you just found it!
2018 dates coming soon
6-day ride is $2875 for a first time rider
Returning rider prices have not been set yet
Registrations for 2018 will be open November 20, 2017. 
Contact us at 1-844-560-5522 or by email to admin@trail-rides.ca